---
I, Emulation Info

Please read our emulation info page for details concerning the offered roms, compatibility and legal!

As you move one from week to week, you may wish to rename the previous week's srm save file to match the file name of the successive one. That way you will be able to carry on all your progress.




---
II, Game Downloads

A, Patched Roms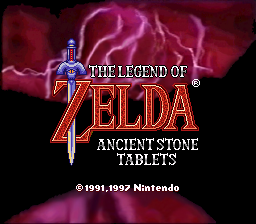 Official Version: These files are already patched with the Base, Indoors (Official), Upgrade,Translation, Sublines and Intro/End, native bugfixes




As soon you have finished a week, rename your sram to the name of the next week's rom to carry on all your progress. E.g., Week 1 sram name is bszelda_ast1.srm. As soon you have finished this rom and want to start over with week 2, rename this file to bszelda_ast2.srm.
Alternatively, you can also use the srm file converter by Tre!
This AST MSU patch enables msu streaming. You can find the finished pcm:s of the original Voiceacting by Colines and SmashManiac on this AST VA Cloud.
Optional: German Translation v2.0 and French Translation. These translations work on Official version only (also the french MQ translation must be applied on the Official).






Master Quest Version: These files are already patched with the Base, Indoors (Master Quest), Upgrade, Translation, Sublines, Intro/End, Link-Malon, Timeless, Stronger Bosses, Maple, Green Aginah, Itemfix, pot smashing with L2+ sword, 1/4 magic bar, cancel flute transport, grab items with sword, native bugfixes




As soon you have finished a week, rename your sram to the name of the next week's rom to carry on all your progress. E.g., Week 1 sram name is bszelda_mq1.srm. As soon you have finished this rom and want to start over with week 2, rename this file to bszelda_mq2.srm.
Alternatively, you can also use the
---
III, Video

A, Full Game Playthrough
Near the end of year 2007, videos of entire play sessions were found on NicoVideo. Showing every room in the game, these videos made it possible to create 100% accurate indoor patches. What's more, the videos contain all the soundtrack and voice acting used in the game. Kiddo Cabusses used his YouTube account to upload them so now we can all see them. Furthermore, the voice acting for each week has been translated.

Week 1

Voice acting translation
Original Japanese voice acting transcription

Week 2

Voice acting translation
Original Japanese voice acting transcription

Week 3

Voice acting translation
Original Japanese voice acting transcription

Week 4

Voice acting translation
Original Japanese voice acting transcription

B, Zelda No Video, Full Clip
Here is a part of the Zelda no Video DVD documentary that was released in Japan. It is posted here because it shows several things from AST that are lost to us: the title screen and introduction, the voices and a few indoor sequences. For everybody's convenience, this Divx AVI it is split in four RAR files; to view it you must download them all in the same folder and then extract the file.







Thanks to