---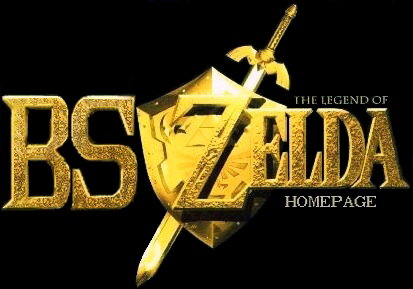 This page contains information about:
"BS The Legend of Zelda"
"BS The Legend of Zelda: Ancient Stone Tablet"
"BS The Legend of Zelda: Triforce of the Gods"


Last Update at:
08/02/20 A long time with no updates. Some fascinating original tiles have surfaced, like Gleeok and Lamnolas, which weren't used in the released game. This includes an official spritesheet for Link, which Asaki proceeded to restore as a patch into the game. Find them for Map 1 and Map 2 below "Interesting Patch files".
07/11/19 A promotional ad showing an early version of the title screen for Ancient SAtone Tablets has been found hidden inside another BS-X game. You can see it at the end of this video or you can find a pixel perfect screenshot in the pictures page for the game.
This picture is also hacked into the japanese restoration of AST: downlaod the official version, then the Japanese Restoration Translation patch and apply japa_wX_title.ips).
Also, a video with early footage of the first BS Zelda has surfaced. You can see some snapshots taken from it in the pictures page for the first game.
01/14/19 We've got quite the update today, the original BS Zelda can now be played with location-specific MSU music replacing the original SNES audio! A clatification to avoid any possible confusion: we already made it possible quite a while ago to have MSU music in the game, but it was tied to the timer not what was happening in the game, so that it could be exactly like in the original broadcast. Now you also have the option to instead have high quality music replace each track present in the game, as they play according to what happens in the game (that is to say, you'll have one track playing if you're on the overworld, a different one while inside dungeons and so on. Of course going with this option means there won't be voice acting).
New patches for this are available of course for Map 1 and Map 2 as well (or you can go directly to the GoogleDrive with this link for map 1 and this link for map 2).
Inside each zip file you'll find everything you need, not just the music but also the pre-patched game. Extract them in their separate folders and boot up the game with an MSU capable emulator (such as snes9x 1.55 or bsnes+ 0.73). It's as simple as that!
But that's not all the news we have to announce today. Some mistakes were spotted in the indoor restorations for Ancient Stone Tablets (nothing that affected gameplay, just some walls that didn't look quite right). So if that sort of thing bothers you, then consider redownloading the game and, this time, everything should look perfectly right (one thing to note, the correction has been up for some time now, so if you downloaded the game after December 20 you don't have to worry about it).


News Archive






For all of you who don`t know this, the BS Zeldas are Zelda games for the Satellaview, with not so familiar overworlds and completely new dungeons. These games were only playable in Japan and only for a few hours. This page's objective is to allow everybody to experience these wonderful games providing you patches meant to fix any flaw in emulation, or even to simply improve your enjoyment of the games.

Confused? Don't know what a Satellaview is or why it only allowed to play these games for a short time? You can find out all that and more in this video made by Roo from Clan of the Gray Wolf as part of his "16 Bits Gems" series





You can find further information still here



---
Join our Mailing List to be informed about the latest news. Enter your name and email address below,
then click the 'GO' button:



---
---
Con launched this page the November, 2nd 1999


---
---
---