---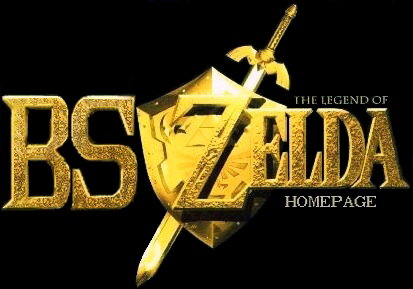 This page contains information about:
"BS The Legend of Zelda"
"BS The Legend of Zelda: Ancient Stone Tablet"
"BS The Legend of Zelda: Triforce of the Gods"


Last Update at:
08/15/18 There was an annoying thing left to fix for the music in AST. It respawned (reset) e.g., when in Kakariko Village walking to the smith and back, when calling a bird, good ending theme in Week 4, etc. All those respawns shoulf be fixed in the new versions of AST.
10/10/17 And again a MSU-1 project is finished: This one is for AST, the SPC Replacement MSU1 patch replaces the spc with orchestrated audio (ALBW/Parallel Worlds themes interpretation by Qwertymodo, download link in the word readme inside the zip). Other than the English dub, where you have one hour straight forward audio with speech, this one substitutes the original spc with orchestrated themes. Means, just like in the spc version, the music will change e.g., when leaving a dungeon to the overworld.
10/04/17 The next MSU-1 project is finished: Third and Fourth Quest can now be played with CD-Quality background music! Check it out: The TQ MSU-1 patch and the FQ MSU-1 patch (by Pekvoss/Conn). The patched rom is already part of the download file so you can simply load it with sd2snes/snes9x 1.55 and/or bsnes. A higan manifest is also included
09/18/17 A while ago, Qwertymodo from zeldix.net made great effort with great success to fix the pcm:s for bszelda msu-1 and adjust the volume. Unfortunately, he made bszelda and little affected also AST pcm files a bit too silent. The settings were made to ALTTP volume where the music is in the background and the sfx in the foreground. This made it hard in bszelda map1/2 to understand what is said, when e.g. throwing the sword. The sfx covered the msu voice. I amplified now the files by qwerty for map1/2 by 7.5 db and AST by 3.5 db. It should be much better now to understand the voices. The links for the msu-1 pcm files are the same (get it from the msu-1 patch file readme) and re-download, then you have the new amplified files.


News Archive






For all of you who don`t know this, the BS Zeldas are Zelda games for the Satellaview, with not so familiar overworlds and completely new dungeons. These games were only playable in Japan and only for a few hours. This page's objective is to allow everybody to experience these wonderful games providing you patches meant to fix any flaw in emulation, or even to simply improve your enjoyment of the games.

Confused? Don't know what a Satellaview is or why it only allowed to play these games for a short time? You can find out all that and more in this video made by Roo from Clan of the Gray Wolf as part of his "16 Bits Gems" series





You can find further information still here



---
Join our Mailing List to be informed about the latest news. Enter your name and email address below,
then click the 'GO' button:



---
---
Con launched this page the November, 2nd 1999


---
---
---