---
Marvelous Camp Arnold:
Almost identical to his Marvelous Time Athletics, in this game the starring characters have obtained more actions (you can switch function using another button). I don't know for sure where the title came from, but I think they were throwing a prank at Schwarty. Just as for Ancient Stone Tablet this game is divided in 4 weeks (each gives access to a different area) and again, ZSNES (up to v1.26 later ones won't work) runs them all as they were first one (messing the later weeks really badly) What's worst, is that although SNEmul makes the weeks work properly, it doesn't display text (making a translation impossible unless one of the two problems is fixed)
Roms:
Patch:
With this patch you won't have to endure the long wait as the game searches for missing hardware.

You'll need ips exe to patch the rom.
Emulator(s):
With SNEMUL you'll be able of playing the whole game but with no text. Unfortunately, this emulator is only supported until win 98
With ZSNES all the weeks will run as the first making impossible to play the later ones.
Screenshots:
Images taken from the first week using ZSNES.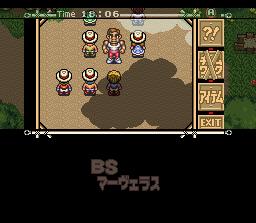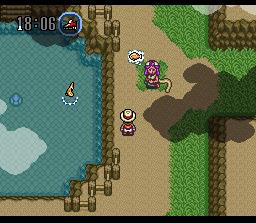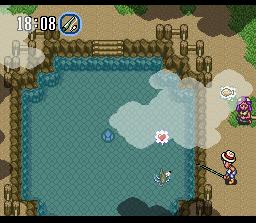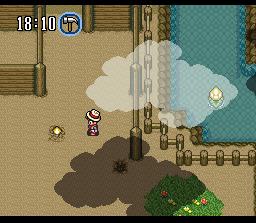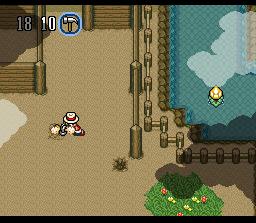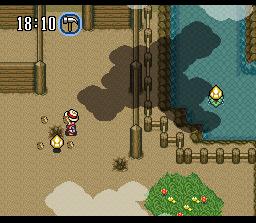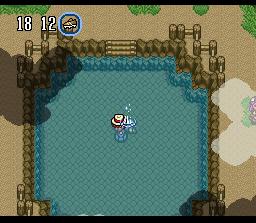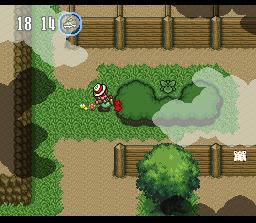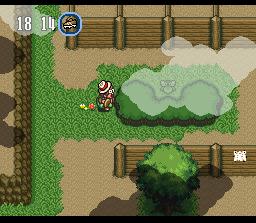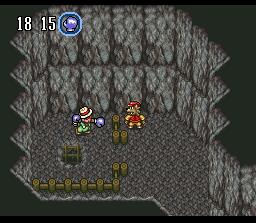 ---